25 Feb

Do You Really Know Who is Riding in Your Car? Case of a Drug Bust

Jenny Brandon (not her real name) drove her car over to her friend's house on Friday night to pick him up so they could go see the latest slasher movie. John Peters (not his real name) was in Jenny's Spanish class and they always sat together so she could help John out with conjugating Spanish verbs, something that was difficult for him to figure out but was easy for her.

When John got into the car, he asked if they could stop by at one of his friend's home as he needed to give back some money he borrowed. She agreed, and they arrived at the house and John made his delivery, then got back in the car. They headed for the movie theater.

As the extra stop delayed getting to the movie theater on time for the start of the movie, Jenny drove faster to make up that time. Unfortunately, she got caught by police radar and was pulled over. John was acting very nervous, but Jenny tried to calm him down, saying she was sure she could talk the police officer out of the speeding ticket.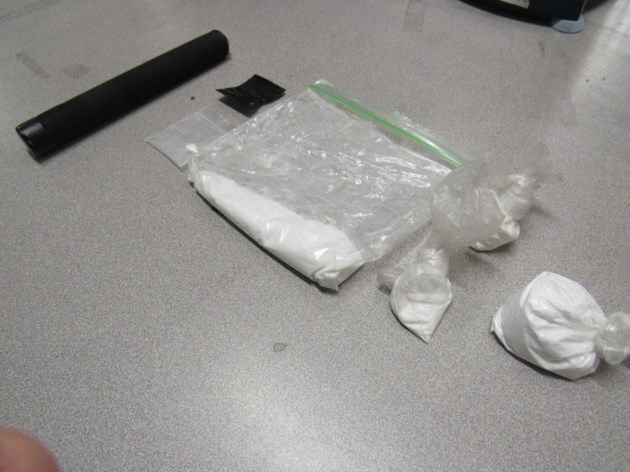 The policeman came up to the window and asked for Jenny's driver license which she provided immediately. Then the officer bent down and peered over at John and stared at him for a minute. He then asked for John's identification, which John said he did not have on him as he knew he would not be driving that evening.
The officer went back to the car with Jenny's license but was gone a while. Jenny and John could see him talking on the phone as well as seeing the light from the police car's computer shining on the officer's face. The officer finally came back over and as he got to the car, another police car drove up and stopped with lights flashing. An officer got out of the car and walked over to the first officer, who was by Jenny's door. Now Jenny began to get worried, wondering what was wrong.
The first officer told both Jenny and John to get out of the car and rest their hands on the front hood of the car. The officer also asked Jenny if that was her car, and she said "yes." Then he asked if he could have a quick look inside, and she said "yes," not thinking that there could be anything wrong in her car. She was ready to comply to keep the officer on her side as she was still thinking about that potential speeding ticket.
The second officer stood with the two youngsters at the front of the car, while the first officer leaned into the car and started searching on the floorboards, the glove box, and around and under the seats. He stopped to exam something, then brought it back out of the car. It was a bag of a powdery substance.
Jenny paled when she saw the bag and looked over at John. He refused to look back at her. When the officer asked to whom the bag belonged, both denied it was theirs. Both were arrested and taken to the police station until things could be sorted out and the right person was charged with the substance which turned out to be cocaine.
Jenny found out later that the officer had recognized John from another earlier drug bust, and that was why they were arrested. While Jenny did get a speeding ticket, she was released shortly after her defense attorney showed up and they both spoke with the police officers. She would have to appear at a hearing in front of a judge but was confident she would remain free.
If you have been arrested and charged with possession of drugs, call us at once for a consultation. 619-234-2300