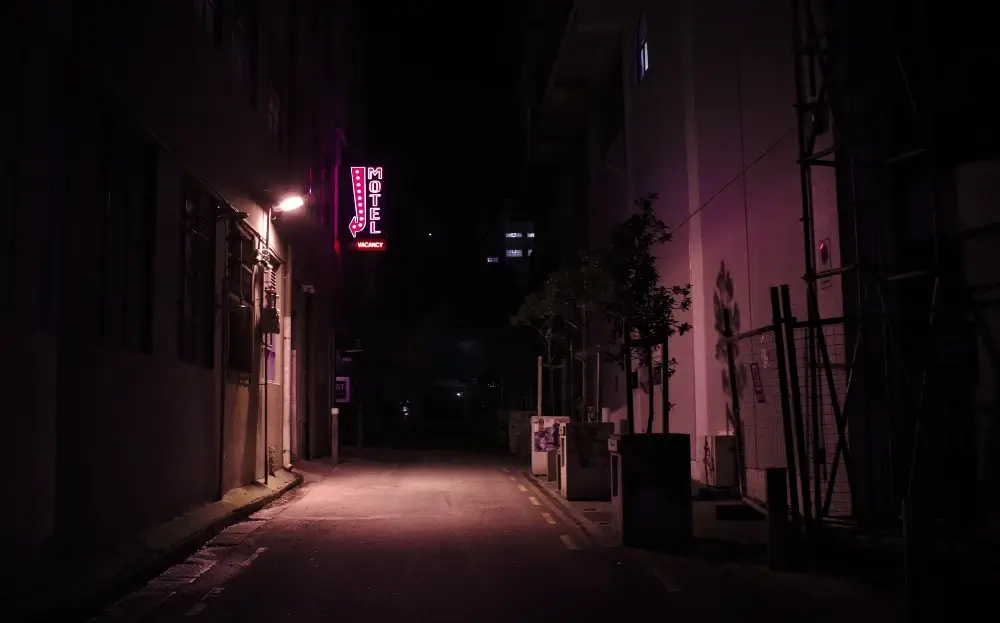 September 5, 2023
|
Read Time:
4
minutes
Are you wondering, "Is prostitution legal in California?" Maybe you think prostitution and escorting are the same thing? They are not two different names for the same profession.
The biggest difference is that prostitution is not legal in California, but escorting is (as long as no sex acts occur.)
In this article, our sex crimes lawyers will go over the actual differences between the two activities.
If you have any questions, contact one of our defense attorneys at the Law Offices of Kerry L. Armstrong, APLC online or call 619-598-1703.
Is Escorting Legal in California?
People hire escorts for their time and company. They pay escorts to accompany them on dates or social functions, or even just for conversation.
Escorting in California is legal. However, the person must be a licensed escort. Often they are booked through an escort agency or from an advertisement.
Is Sex with an Escort Legal in California?
This is a gray area. Someone cannot hire an escort for sexual services, or else that would be prostitution.
If the prosecution can prove that the person hired the escort for a sexual purpose, the person could be guilty of a crime.
In that case, simply hiring the escort could constitute an act done in furtherance of prostitution, even if the escort did not actually engage in any sexual act.
Is Prostitution Legal in California?
Prostitution in California (Penal Code section 647(b) PC) is exchanging sexual services for compensation, and it is illegal.
The sexual act does not even have to occur. Just making an agreement to pay or be paid for a sexual act, along with a small act done in furtherance of that agreement, can lead to a prostitution charge.
The defendant intended to exchange a sexual act for compensation;
An agreement existed to exchange a sexual act for compensation; and
An act occurred that was a step toward carrying out the agreement.
The act could have happened before or after the agreement. Examples would be a prostitute getting into the client's car, the client withdrawing money from the ATM to pay for sex, or driving to a specific location to do the act.
What is Solicitation?
Solicitation goes hand-in-hand with prostitution, with the same penalties. Solicitation is asking another person to engage in a lewd act for compensation and intending to do so.
A "lewd act" includes sexual intercourse, or touching genitals, buttocks, or a female breast with the intent of sexual arousal or sexual gratification.
The person they are soliciting does not need to be a prostitute. The act does not even need to actually happen. The crime is in the request and the intent.
What Are the Penalties for Prostitution in California?
Prostitution and solicitation are misdemeanors in California. A conviction of prostitution carries a fine of up to $1,000 and possible jail time.
First offense: up to six months in county jail (not mandatory);
Second offense: mandatory 45 days in county jail and no probation, early release, or work furlough allowed; and
Third and subsequent offenses: mandatory 90 days in county jail and no probation, early release, or work furlough allowed.
If the customer knew or should have known that the prostitute was under 18, the penalty is between two days and one year in county jail, and/or a $10,000 fine. The court may waive the mandatory two days.
Someone convicted of prostitution may also be required to register as a sex offender, depending on the facts.
What Are the Possible Defenses for Prostitution?
Someone charged with prostitution may have a defense to the crime in certain situations.
Minors under 18 will not be charged with the prosecution; they will be taken into the temporary custody of the court and referred to child welfare.
Sex workers that report that they are victims of domestic violence abuse to the police should not be charged with prostitution after reporting a crime.
Entrapment is when a law enforcement officer tricks someone into committing a crime they would not have done otherwise. Examples are repeatedly soliciting someone even after the person says no, getting them to act through intimidation or threat, or offering large amounts of money.
The prosecutor has to prove each element of the offense (the intent, the agreement, and the act) beyond a reasonable doubt.
If the defendant can show evidence of a lack of intent, or if there is a lack of evidence or insufficient evidence to prove each element beyond a reasonable doubt, the prosecution likely cannot make its case.
Some related crimes to prostitution are:
Pimping and pandering (Penal Codes 266h PC and 266i PC) – Pimping is receiving money from a prostitute or procuring customers for a prostitute. Pandering is attempting to influence someone to become or remain a prostitute. They are both felonies with a maximum sentence of up to six years imprisonment and/or a $10,000 maximum fine.
Supervising or aiding a prostitute (Penal Code 653.23 PC) – It is a crime to supervise or assist someone that engages in prostitution or that loiters with the intent of doing so. Collecting or receiving proceeds from someone's prostitution also falls under this law. It is punishable by a $1,000 maximum fine and up to six months in jail.
Changes in the Law Provide New Protections for Sex Workers
It is now mandatory in California for most employers to treat strippers and exotic dancers as employees rather than independent contractors. They must receive minimum wage pay, overtime, breaks, paid sick time, and family leave.
They also receive anti-discrimination and anti-harassment protection, workers' compensation and unemployment insurance, and employer payment of some taxes.
Also, police used to be able to use possession of condoms as evidence of prostitution or probable cause for arrest. Now, police can no longer do so, and prosecutors cannot use them as evidence in sex-work-related charges.
Finally, sex workers can report a crime they've experienced or witnessed without fear of arrest or prosecution for sex work or misdemeanor drug offenses.
The Law Offices of Kerry L. Armstrong, APLC, Is Ready to Defend You
If you were charged with prostitution, solicitation, or any other sex crime, you need an experienced criminal defense attorney.
A conviction of a criminal charge can change your life. Sex offenses, even misdemeanors, can subject someone to serious criminal penalties and possible jail time.
If you are not an American citizen, you could be facing deportation. Our attorneys are willing to do whatever it takes to protect your rights.
Contact the Law Offices of Kerry L. Armstrong, APLC, to discuss your case and schedule your consultation.
Where You Can Find Our San Diego Office Location